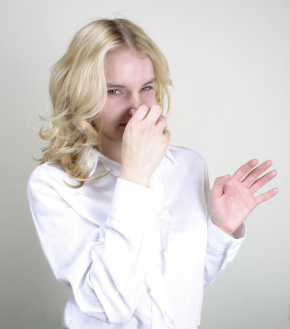 I think there's nothing worse than smelling something or someone who stinks. Rotten food, skunk roadkill or body odor rates high on my stink list--almost making my nose want to quit its job!
Today I read about my "smell" for Christ...
"For we are the aroma of Christ among those who are being saved and among those who are perishing." (2 Corinthians 2:15 NRSV)
All too often I'd probably be considered a "stink" rather than an "aroma". Just this week, my attitude and words towards those closest to me left a foul stench because of my selfish focus, stress level and lack of patience. I hate to stink up the room.
I've been accused of wearing too much cologne at times. This habit comes from my desire to have people think I smell good. I most definitely don't want to smell bad.
I wonder why I don't think more about how I smell for Christ to those around me?